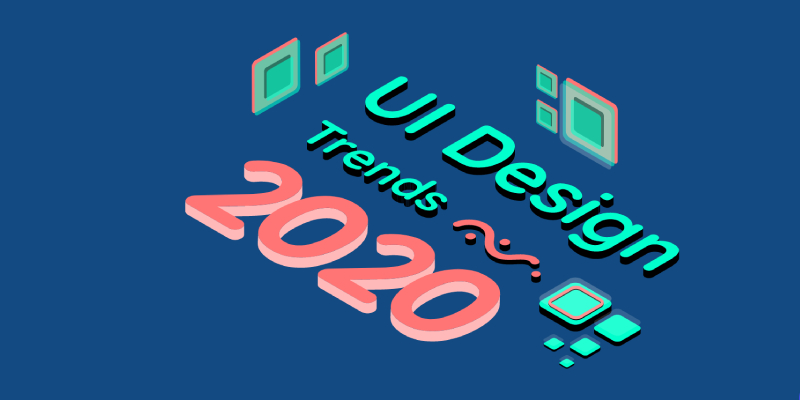 User interface design is a part of the web design and web development. UI designers must offer an innovative and attractive look to your business website. UI designers must be aware of the latest user interface trends to come up with a trendy and interactive user interface. The following are some of the simple and modern UI designs of the year 2020.
Be Minimalistic and Simple
Minimalism is the recent design trend of websites and even UI design. Minimal UI elements are key to make your user interface design look simple. A simple design mainly offers to focus on functionality. A minimalistic user interface design can be achieved with the use of fewer colors with more whitespaces. Only an experienced UI designer can go for a simple UI design. This is because every element included must be perfect. This helps in creating an elegant website
Typographical UI Trends
Every year new typographical trends evolve which is used in the design of an effective user interface. The use of right fonts and text size can help in increasing the readability of text used in the user interface. Serif-typefaces and layering text with other UI elements are the recent typographical trends. Dynamic typography is also the latest UI trend that can be implemented. Hero text is also a display font counterpart of UI design.
Layering text on graphical elements even on images, boxed images and colors offers an integrated visual look to your UI design.
Animation and 3D Graphics
The use of 3D graphic design and animation is not new to UI design. UI designers have increased the use of animation and 3D graphic techniques for UI design. It is mainly used in product promotion websites. It is possible to offer a 360-degree view of a particular product. E-commerce sites mainly use animated UI design elements. IT makes the business sites eye-catching and grabs the attention of visitors.
Making use of the current UI trends can help in creating an appealing user interface for your websites. It enhances the overall experience for the website visitors.