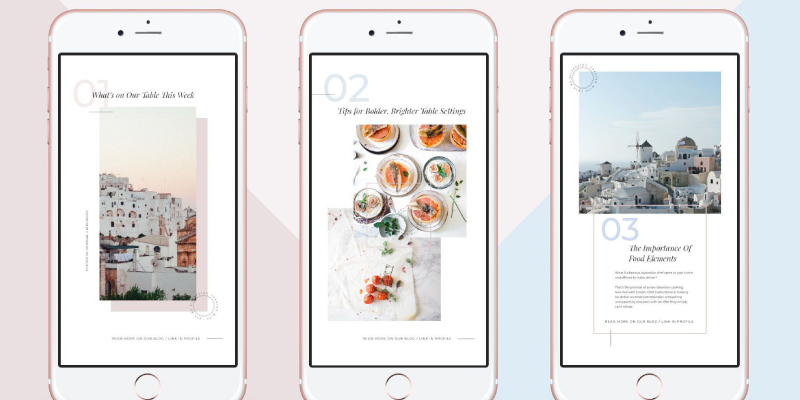 No matter if you are an instagram influencer with a million followers or a newbie stepping into the hashtag-world of rich content, you might have come across instagram stories and tried your hand at it as well. If the content is engaging enough, swipe-ups are guaranteed and this could be vital for your brand growth. Lately, it has been noted that users aren't engaging in the content owing to the lack of creativity or newness, and rather tap it away. Meanwhile, something moving and flashy definitely would catch the eye, and that is where an animation steps in!
Apps to get you started
To get working started from scratch there are numerous apps with an easy learning curve. Over is an app that helps you kick off with no original footage as it comes with tons of templates, animated graphics and tools to create high quality instagram stories. Mojo is the next app with a bit more functions, with a huge amount of rich animated templates that are highly customizable meeting to user requirements. Adobe Spark is a free app with a huge variety of animation templates, royalty free stock photos, filters and font variations.
Take the game up by a notch
Having a lot of short videos and transitioning them into one smooth story could be done by none other than the Story boost app. Cool fonts, stickers that cry out energy, GIFs that speak for itself, all add to the myriad of story making on this blockbuster app. The Instories app comes with templates pre designed, large collection of fonts and even the ability to add your own ones, fun stickers, icons, special effects all to match your requirements!
Posting
Instagram has this invisible requirement to have active presence of content creators to keep the followers engaged. The Later app brings with it the ability to enqueue stories and schedule them to be posted following a calendar. With a mix 'n match of all these apps, you are sure to overuse the call-to-action functions of swipe-ups, Happy instagram-ing!