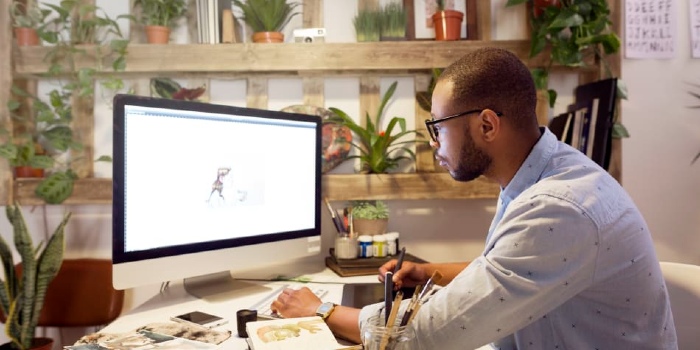 Interested in a career as an animator? Know how to get into a studio which does animate 3D models, create textures for them and paint backdrops with Photoshop or Illustrator.
1. It makes no difference whether you have a college diploma or not. To us, your demo reel is everything. Many of our applicants attend incredibly expensive art schools only to discover that when their student loans are paid off, they will be sixty years old (I'm not kidding). Many animators have told me that they prefer online tutorials to what they learned in school. Many free and low-cost sessions are on par with, if not better than, professors at some of the world's most prestigious art schools. If you really must go to college, do so at a public university.
2. Take a personal finance course –
Isn't that strange? What's that?… Isn't it true that you're an animation studio? Indeed, we are. The most major difference between those who succeed and those who do not is, however, monetary. Managing your finances needs a great deal of discipline and knowledge. Animation is a career that lasts a lifetime, and correctly managing your finances will ensure that you stick around for the long run.
3. Take a basic business course –
Hold your horses. What??? You've just told me about my financial predicament! When are you going to get serious about your work??? Because it does not teach pupils vital business concepts, the American educational system fails. The motor that moves the world ahead is business. If you understand some basic business concepts, your entire life, as well as your career as an animator, will be improved.
4. Get paid to animation and design right now –
Start working for businesses, even if it's for free. The sooner you start working for other people and getting paid for your abilities, the better. Working for others and developing for them will educate you far more than any classroom could ever teach you. Finding work is the first step. You won't be hired right out of college by Disney Studios. They prefer you to have previous paid work experience.
5. Graphics Design –
Businesses engage artists to create monetary-valued things. Why? Because such businesses, too, necessitate jobs! Graphic design makes up the majority of design work done around the world. As a result, make sure you're well-versed in graphic design and layout. Lynda.com is a great place to learn about graphic design. So, get out there and look for a job.
6. Illustration –
Of course, you must be able to draw. Artists employed in the animation industry today are at least quadruple dangers. They're also illustrators, graphic designers, and After Effects artists. Filling such hole can be done by a cartoonist, composer, 3D animation, comedian, actor, costume designer, and so on. This isn't a practical joke. Every single one of our artists poses a quadruple, if not quintuple, threat. There's a lot of competition out there.
7. After Effects –
All of the animation studios I'm familiar with utilize After Effects. You should be familiar with it because it is the most extensively used program in the industry. Read More
8. A strong portfolio –
Your portfolio should demonstrate all of the aforementioned. Having too many portfolio pieces is preferable to having too few. Don't forget to include your contact information, such as your phone number, address, and CV. Remember that you won't be able to fool anyone, and if you do, you'll regret it afterwards.
9. Make a demo reel –
At the end of the day, your demo reel is all that matters to your studio. Make sure you've acquired a lot of feedback from everyone on your demo reel before sending it out to get hired. Make sure to include a link to your demo reel in all of your job applications and communications. Demo reels can never be too many to list or upload on the internet 
10. Switch careers –
Working in the animation industry is exceedingly challenging. Everyone wants to be a character animator instead of doing all of the other nitty gritty work that goes into making an animation.
Techfetch RPO's, the best rpo services in usa (https://rpo.techfetch.com/) spokesperson Ms.Mariana Joseph suggests that
"Look at the end credits of an animated film to see how many people develop characters versus how many do everything else if you want to be a character animator. Keep in mind that 90% of character animators work for a ten-year period. As a result, character animation firms only hire 10% of their staff. They usually hire animators with a lot of experience in the sector. Add to that the fact that character animation is increasingly being outsourced"