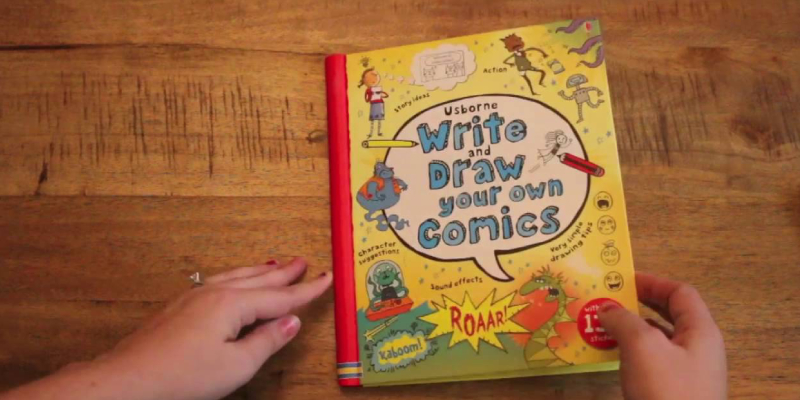 Visual storytelling is always an exciting option to let your imagination go wild. Superheroes in a comic book always fascinate a child's inner heart. If you can write a comic that will get the appreciation from a child, it is something remarkable to be achieved. But writing a comic on your own may not be an easy task. With diligent planning and dedication toward creating your comic character, your comic book may turn to be a masterpiece that will win the heart of little children.
Choosing Your Tools
You can attract your readers with the layout of your story. Every page must keep your reader hooked to your story. Your layout must trigger the interest in the reader to turn to the next page and enjoy reading. Dialogues also play an important role in the comic. Take care to write down catchy dialogues. Thumbnails are a better choice to finalize your layout. Thumbnails are a good source to refer and add a twist in your comic.
Digitally or traditionally, drawing a rough draft of your comic need not be perfect. After choosing your genre, you must choose the setting. Then, comes the goals and challenges of your main character. It is also important to remember that your story must have a beginning, middle, and an end. If you want to draw your draft digitally, you need to choose your digital tool that is specially developed for drawing your comic.
Selecting Your Colors
Drawing and coloring are the two important tasks that need not be done only by you. You can even have an artist to do your illustration. With a proper color selection, you can add depth to your illustration or drawing. At the same time, you have to choose fonts that will suit your comic characters. Improper selection of colors or fonts may affect the presentation of the story.
Installed fonts are available for you to do a better job and help your story to get a wider audience.
Publishing Your Comic
After putting everything together, you must now choose a platform where you can publish your comic. Reaching your audience far and wide maybe even more challenging than writing your comic book. Social media platforms will provide you with the best board to advertise your new comic book and attract readers who love to read comic books.