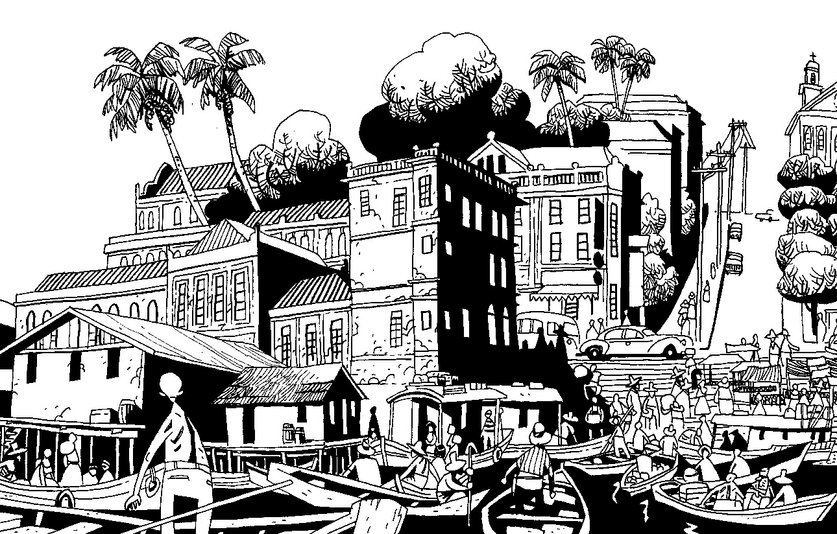 Role Of Architecture In Comics And Graphic Novels
Architecture and comic novels seem to be separate entities, but there exists a close relationship between them. The comic and architectural drawings help to narrate a story in a cinematic way. There is a close relation between architect and comic artists as comic artists build a building for narrating a story and architect come up with stories using buildings. Some of the leading architects are involved in the making of popular graphic novels for depicting their architectural drawings and designs. Here you can read about some exciting novels that include architectural drawings and understand the relationship that exist between them.
Popular Graphic Novels On Architecture
The following are some of the graphic novels with an exciting combination of architecture.
The City– A Vision In Woodcuts: This is the most compelling work of Frans Masereel, which represents the urbanism. It is almost a century since the publication of this novel, but it remains pertinent even today. Some of the images of the city life, including the image of workers, parties, military parades, etc. are depicted in this graphic novel. The banalities of city life can be captured through the architectural artifacts in these graphical novels.
Robert Moses– The master-builder Of New York City: Robert Moses and Jane Jacobs worked together in building the foundation of American urbanism. This graphical novel depicts subways, scrapper, and island suburbs of New York City. People who wish to know about the urban history of New York City can read this book. You can also gather a palatable introduction to the politics and power of New York through this book.
Yes Is More: This graphical novel is the representation of Copenhagen based architectural practice. Bjarke Ingels Group or BIG write this graphical novel. This book is an archicomic which is an architectural monograph in the comic format. It depicts the agenda of contemporary architecture. BIG invests the overlap of radical and reality.

Outskirts Of Vision: This graphical comic narrates about a young architect Ben who lives in the apocalyptic world. He is on a mission to explore and investigate the city. Ben communicates his findings to an anarchist. They both share their knowledge about the city. You can find that there is a change in the city's plan, roads, streets, buildings, and everything. Only these two persons are aware of the sudden change in this comic. They learn about the reason behind the transformations and futuristic change of the city. This is a famous graphical novel which talks about what constitutes a proper city. It talks about the role of city planners in the design of a town.
Bricks And Balloons: Melanie van der Hoorn tries to investigate how the comic strip gives importance to architecture. Some of the leading architects like Norman Foster, Jean Nouvel, Bjarke Ingels make use of comic strips to represent their architectural design projects.
Citizens of no place: This is a magenta style storyboard representation of architecture and urbanism. This collection of stories by Jimenez Lai use fiction as a strategy for revealing thoughts on architecture. These short stories try to explore the challenges of architecture with the language of the graphical novel.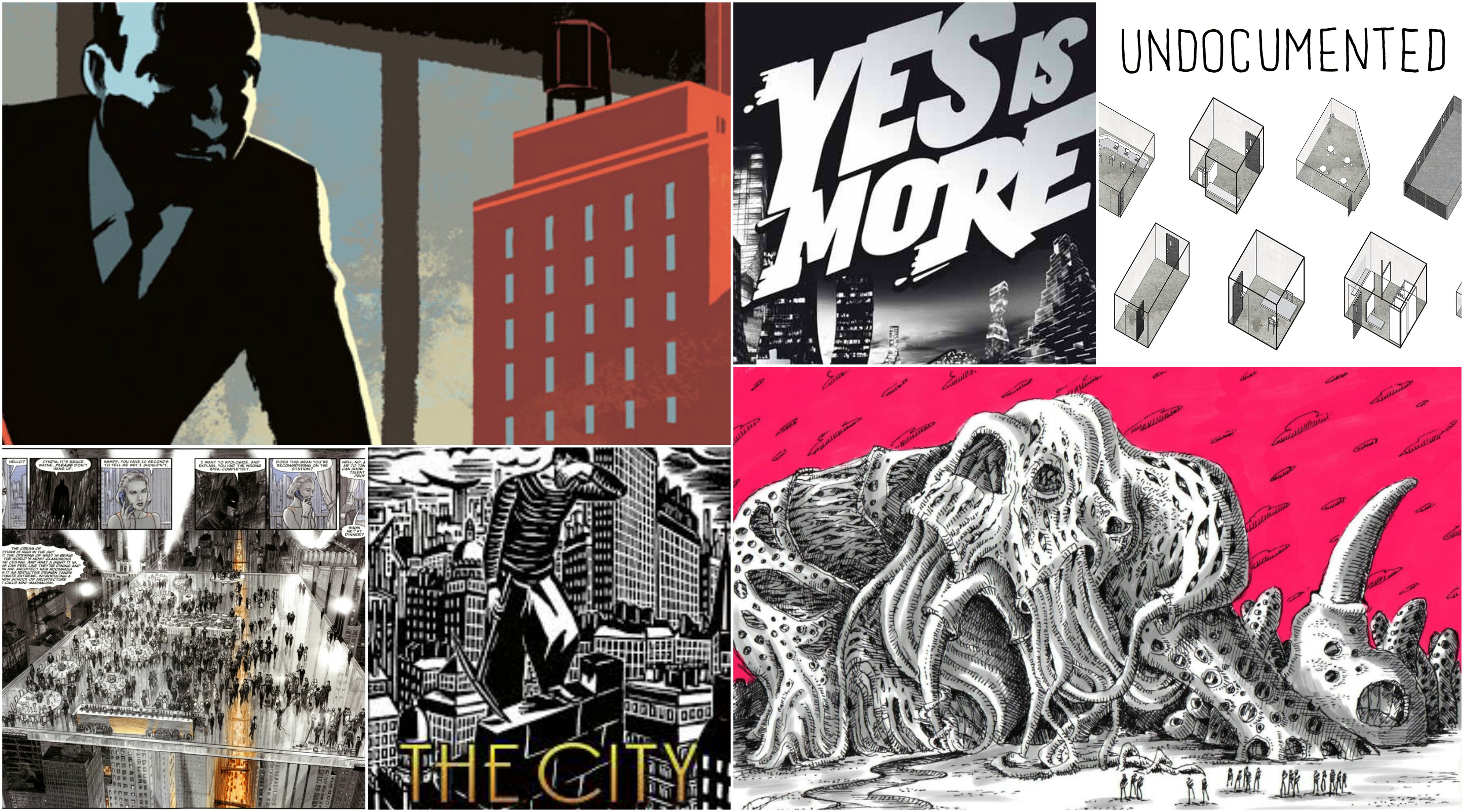 Building Stories: Building stories by Chris Ware is a narrative style graphic novel of the aesthetic and structural technique of buildings. The underlying principle of this story is architecture. In the stories of Chris Ware places and events are represented as architectural diagrams. It took almost a decade to complete the work.
Comic –An Architectural Representation
In this communication era comic is used for the representation of architectural buildings. There are several cases where the comic drawing has been used as an architectural representation. The cartoon style was used to grasp the dimension of architecture with its conceptual transparency. Graphic narrative style can be used in several ways to express the intrinsic characteristics of architectures. Check Out – the relation between comics and architecture.
The above offers a clear insight about how comics and graphic novels are closely connected with architecture