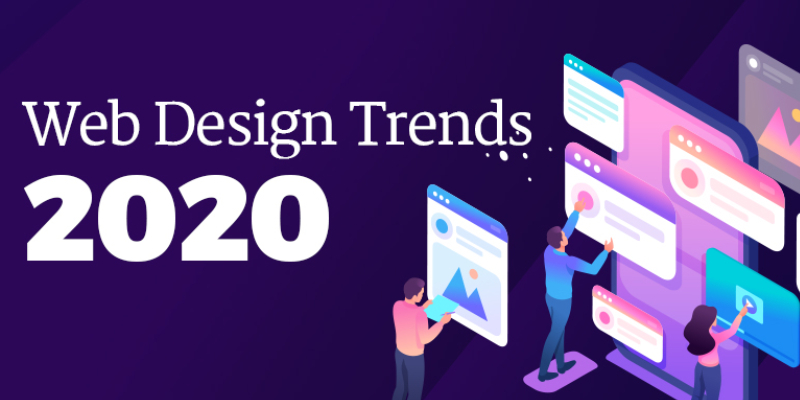 Websites play a key role in the growth of a business. It is important to design a website based on the latest web design trends. This would help to keep your website look modern and attractive. Updated websites help in standing out the tough business competition. Implementing the recent design trends on your website increases the reliability of your business. A professional web designer must stay updated in the current web design trends that dominate the year 2020. There are various choices and options that web designers can use to create great websites. The following are the hottest and latest web design trends that web designers implement to design websites.
Go For Dark Background
Top business websites like Android, Whatsapp, Chrome, YouTube, etc make use of the dark background. It is a recent trend to place web design elements, UI elements, and icons on a dark background. Offering a dark background make your website look powerful. Several top apps and websites implement a dark background. There are several benefits of using a dark background for business websites. It makes the app and websites look sleek and elegant. It reduces energy consumption of your device. The brightness of the screen can also be reduced thus reducing the eye strain of the website visitors and app users.
A website in dark mode with minimal white elements can make your website look stunning and appealing. To make your website more vibrant with the dark background one can make use of accent color schemes.
Include Hand Drawn Elements and 3D Elements
A personal touch is offered to your website design with the use of several hand-drawn elements. This includes icons drawn with hand, cartoon illustrations, handwritten language, etc. All these elements possess the power to bring out the emotions. The website designed using hand-drawn elements can radiate a positive effect on website visitors.
Black&White And Luminous Color Schemes Are Gaining Momentum
Black and White is a minimalistic color scheme of website design. This type of color scheme is becoming popular in recent years. It offers an aesthetic and modern look to your website. Including gray-colored elements on your website can make your website attractive and elegant.
Luminous Color Schemes are also gaining popularity in website design trends. Using neon colors like purple, blue, pink, etc on your website offers a contemporary look. Darker shades of these colors make your website look bold and stand unique from other business websites.