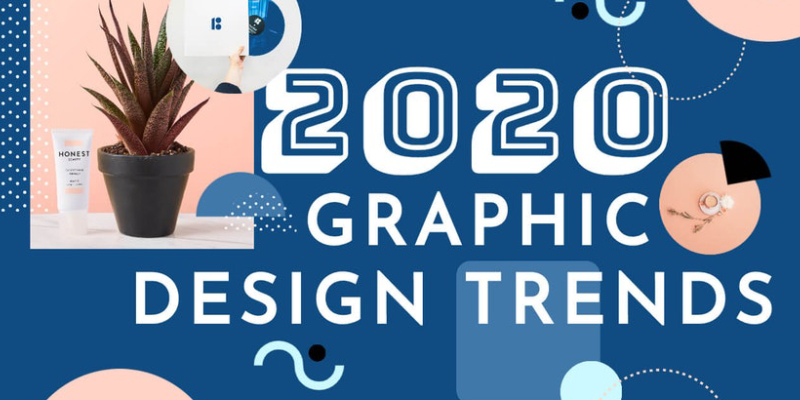 Graphic design is a massive platform that offers various tools to create an eye-catching visual. Recent graphic design trends revolutionize the design industry. It helps in making your graphical designs attractive and interesting. Recent design trends enhance the individual elements of graphical design. Graphical designers must try to implement the current graphic design trends and learn to use the latest design software in their works. The following are some of the promising graphical design trends of the year 2020.
Minimal Design -Bold Design Trend
Including too many design elements in a marketing or advertising page can annoy the customers. Thus the concept of reducing the design elements and making it minimal is a recent trend in graphical design. Incorporating minimalism offers a bold look. This recent trend includes more white spaces and basic colors. It helps the graphical design to stay fresh forever. This minimalistic design trend sets sophisticated standards and guidelines for graphical designs. Customers respond in a positive way to minimalistic design.
Animation and Motion Design
Animation and motion design plays a key role in the growth of a business. Motion graphics can effectively captivate the audience. Graphic designers using motion graphics can implement innovative ideas that are transformed into interactive design. Motion design is an excellent design that intensifies the graphical design.
3D designs to animations offers a realistic touch to the graphical design. Realistic effects offer depth in the artwork of graphical designers. It mainly offers a unique dimension to your business.
Line Art, Texture, Patterns And Typography
Graphical designers made use of traditional textures and patterns in the past. Including innovative patterns and texture to graphical design is the best design trend of the year 2020. Modern texture and patterns offer visual magic to the website. It is possible to create a beautiful amalgamation of different textures.
Line art is about to create a storm in the graphical industry. It is an excellent new trend to animate various web designs. Line art can be used to create logos and make your website look attractive.
Recent innovations in typography can help to evoke emotions. There are plenty of font options available which can make the business website look great.
The above is the leading graphical design trends which are used by graphical designers to create trendy and attractive graphical designs for businesses.