Animation is a complicated graphic design that needs specialized software and sophisticated technological expertise. The activity is time consuming and needs high level software and top of the notch computers. In the recent years a host of online tools have emerged to make the animation creation process simple. These web based tools make it easier to operate and create high quality animations with perfection for daily applications. Some of the best tools for animation are compiled for your knowledge:
EWC Presenter: It is a multimedia presentation application that has all the features of a dream animation tool. It can help in creating stylish animations through user friendly interface and a lot of animation effects. Start with a blank slide and create design of your choose by making use of the templates crafted to meet the demands of various industries. To this you can add a range of objects with the help of drag and drop functions. A number of animation effects are available from the dropdown list, images, objects and text content. There are tutorials available to make things easier.
Make Web Video: This is a unique online tool that help to create high quality animations and high definition videos within no time. Using this tool you can cerate high quality animations in minutes. The users choose a host of animation design templates activating them through text content. It is a complete web based application so you can save some disk space as there is no requirement for downloading any software.
Vcasmo: This is perfect for those who want to create high definition images, video and audio. It is perfect for the corporate presentation. Vcasmo is an HTML5 application compatible with most platforms and it also features embedded presentations. It comes as both paid and free services.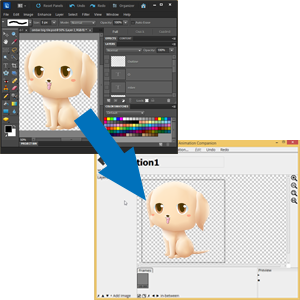 GoAnimate: The tool is perfect for creating high quality and attractive animations. The tool is used by teachers, students and professionals. It is a web based animation tool with video presentation solution. It makes the whole animation experience enjoyable. There are a host of pre-designed animations customized for various industries. It is simple to use and can create high quality animation quickly.
Powtoon: It is another web based tool that is perfect for storytelling animation, infographics and academic presentations. There is a host of animation effects that can be activated from the dropdown box. There are number of free templates available to create presentations and animations with very minimal effort. Many top brands use this application to create animated video presentation.
Mixeek: Is also an online application that creates unflawed animation and it comes with a wide range of animation effects. The HTML tool is compatible on most browsers. The options are flexible. There are a host of features that are not available in most free versions.
Prezi: The animation tool is available in both free and paid version. It helps in creating beautiful animation presentation. It is easy to add images, objects, videos and text with Prezi. The presentations created on Prezi can be shared on social media networking sites.